What Our Customers Are Saying





6/20/2019
Jeff Nugent was stupendous!
First Riverside BMW Motorcycles, offered an unbeatable deal on a new 2018 K1600 Grand America, (only 3 miles) Austin Yellow with forged bars & Wheels (hard to find fully optioned as such). I spoke with Jeff Nugent and he worked hard to get the best financing, then provided details of an OTD price, including adding bar risers.
Jeff encouraged to go with deal, as others were interested, & I came to my senses, and sent Jeff a down to hold that beauty. Though, others were interested, Jeff kept his promise to hold the bike, until I could arrange a flight down to Riverside. A Riverside BMW 4X4 was there to greet me at the airport and take me to the dealership. Jeff had her all tanked up, detailed on the showroom floor, with a sign in my name. Jeff went over all the functions and safety issues in detail, & even attached my Airhawk seat support that I brought with me, for the trip home.
I called Jeff a few miles down the road with a bluetooth issue, and Jeff helped me resolved the problem. Great guy! Very honest, and very helpful. First class service!
Thank you for a very enjoyable & exciting purchase, and a fantastic ride home! Thank you Jeff! Well done!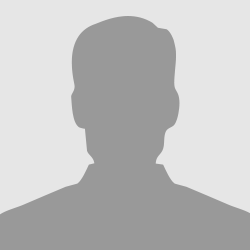 Jon Denson
Bay Point, CA





3/7/18
Bought my BMW G310GS from Robyn. After buying bikes from different dealers for over 50 years, this was my very best experience. Robyn was very patient and easy to work with. She and everyone at the Dealer makes you feel like family. LOVE the bike and the staff! Happy Biker!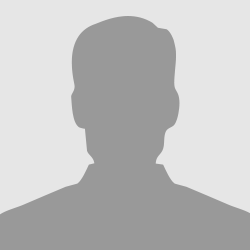 Dean S





2/28/18
Robyn and team Riverside BMW are the best! Thank you for the easy and enjoyable purchase experience! Cheers!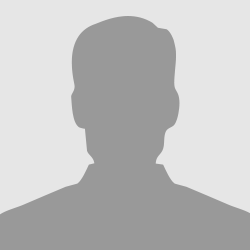 Anonymous





1/19/18
Robyn, Jeff and the team made my purchase the best deal I've ever done. I'm in MA, they are in CA 3,000 miles away, yet their communication and due diligence made the process feel like I was down the street from them. Its a leap of faith buying site unseen, but my confidence in them strengthened with every text, email and phone call. I highly recommend anyone looking for any bike to check out BMW Motorcycles of Riverside first! You'll be glad you did!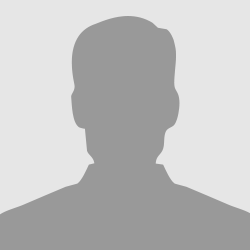 Adam Goodrich
Mansfield, MA





8/25/17
Traveled 470 miles to purchase a 2017 BMW R1200GS through Sales Manager Robyn Smietan and it was a great experience. Robyn is professional, knowledgeable, and made the process incredibly smooth. I don't think there's another dealership that can match the customer service and buying experience that Owner Dan Schoo and his team provide. I'm a huge fan and highly recommend them for any future purchase.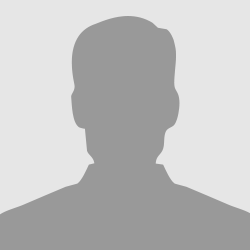 Mark Scheffler





7/31/17
I was in the market for a used GSA1200 and had made an inquiry with Robyn on a bike that was of interest to me. We did 99% of the deal over email, she took the time to take extra pictures and answer all of my questions promptly. When i arrived to pick up the bike everything was ready to go, it was a great experience. The other staff at the dealership are also very good, they all take the time to listen and understand what your needs are. If you are in the market for a new or used bike these are the guys to talk to.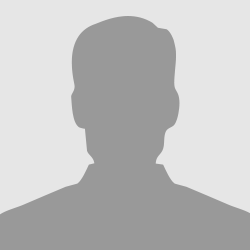 Ray Proctor
Brea, CA





7/27/17
After requesting a quote from your web site I was promptly contacted by Robyn with the information I wanted. We made all the arrangements by phone and email. When I arrived to pick up the bike I was riding away in little more than an hour. Friendly, prompt service, and a great breakfast restaurant recommendation to prepare me for my ride home.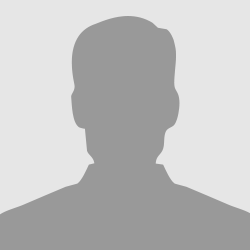 Douglas Stouffer
San Francisco, CA





7/5/17
I was in the market for a 2017 R Nine T Scrambler and came to BMW of Riverside to check out their inventory. I was greeted by Robyn Smietan who immediately took me under her wing. She asked for my preferences and we quickly narrowed it down to their demo machine which was close to my price point.
Robyn did everything she could to make the best deal possible for me. She came up with an awesome price and even gave me a more than decent number for my trade-in. Overall the overall price she gave me for the new machine was a few hundred dollars lower as I was hoping for.Robyn was super patient and explained every aspect of the deal and really made me feel special.Overall I really appreciate the way how BMW of Riverside treats their customers and try everything to make them happy.I have bought some motorcycles over the years in two different continents (Europe and America) and I have to say that was never treated better than by Robyn Smietan and the team of BMW Motorcycles of Riverside and I will be back for sure if I am back in the market for a new bike.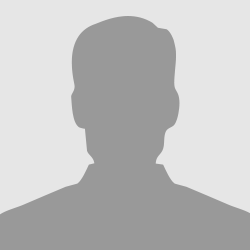 Holger Oehme
Irvine, CA





5/24/17
Outstanding service was received form everyone I talked to at your dealership. I will highly recommend you to all the other riders that I meet. An especially huge thank you to Robyn and Darren! Well done!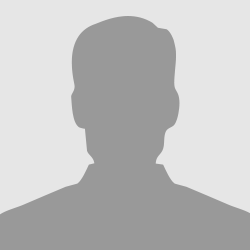 Allan Lamonte
Orange, CA





4/26/17
I just got a new 2016 R 1200 GS from BMW Motorcycles of Riverside. The last enduro I owned had a kick starter without disk brakes. My mind was set on an adventure type, including used, demos and the latest 2017 models. Anal as I am, narrowing it down to my specific need is easier said than done.On my very pleasant first visit, I saw a CHP officer riding his workhorse to its watering hole. This gave me even more assurance of this dealership. Robyn had to put up with me for hours and patiently helped me through the selection process, explaining the difference between specific models. Back at home I researched extensively online, soaking up reviews and comparing specs across various year, makes, and models. The following day I returned and closed the deal.Robyn and Jeff from sales and Darren from parts have the highest standards one could possibly ask for while making me feel more like a friend. They are forthcoming, very knowledgeable, courteous and proactively worked on all aspects to get the bike thats right for me. I wasnt too fond of the cast aluminum wheels and planned to get them swapped later with cross spoke wheels. Luckily, Robyn pointed out how expensive that would be and recommended to get a bike that has them already factory installed. It gets even better: Darren prevented me from making another costly mistake by getting the wrong engine guards as they would limit further upgrades down the road. Its not about a quick sale, they as a team really took care of me. On a scale from 1 to 5, they deserve, drum roll please 7 stars! They exceeded my wildest expectations with flying colors.Thanks to them Im back on the road again!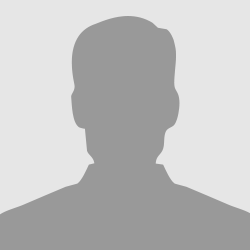 Mike A
San Bernardino, CA





4/5/17
This is an excellent dealership that will work to have your business. I have had great experiences with them on every occasion. First their service department is excellent, fast service with great feed back and their always willing to help. I recently bought an s1000 XR and the financing department was awesome, Robyn was outstanding and worked with me to find the right bike, right options, and the best deal I've received in a long time. I also bought a helmet (which to an hour or so) and the staff was great answering all of my questions with all the little details needed to get the right helmet and fit, a big must if you've ever had trouble getting a good fit.Thank you BMW Motorad of Riverside.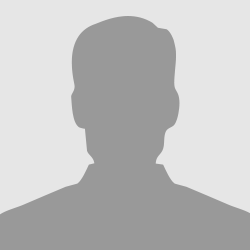 Anonymous





10/25/16
Robyn, the sales manager, was dynamite. She got me financing at a great rate where other lesser dealers couldn't deliver. I highly recommend her.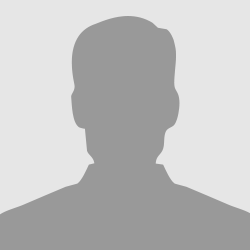 Jeffrey G
Riverside, CA





10/19/16
I got the itch for a NEW 2016 S1000RR and went back to BMW Motorcycles of Riverside (same place I bought my 2014 S1000RR) back in April. Owen who I purchased my last one from was no longer there but Robyn Smietan was happy to helped me. I knew the options I wanted but was unsure on the color. After multiple visits and questions (with no pressure from Robyn) I finally decided on a loaded Motorsport with Forged wheels. I called over the phone gave her all my information and had an approval in minutes. She got the bike ready for me, I was at the shop in a little over a hour and my new baby was sitting by the door ready to ride. She was with a customer so I made the rounds to say hi to Dan (Owner), Christie (Service) and Darren (Parts). It is always nice to see and talk to the staff at the dealer. Robyn let me know as soon as she was available, went over all the options available to me and we finalized the paperwork. I couldn't be happier with the dealer, the process and more importantly Robyn. She is a true professional with a true caring for her customers. If you are looking for a new Motorcycle stop by and meet Robyn and the staff, you'll be happy you did. It is a much better experience than Japanese brand dealers. No attitudes, staff actually know about the motorcycles and they are there to help, not just sell you a motorcycle!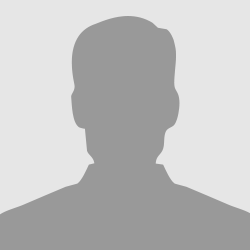 Martin L
Menifee, CA





9/11/16
In 45 years of buying cars and motorcycles, this was by far the most pleasurable, painless and trouble-free buying experience I've ever had – all due to Robyn Smietan. You just get a feeling about people, and from my very first communication with her I knew she was honest and caring and she wanted to see me get the best deal. More like talking with a good friend rather than a salesperson.I live in Orange County and there are two BMW dealers closer to me than Riverside, but they dont have Robyn. She gave me all of the facts I needed to make a decision without any BS or hard-sell tactics. She told me about all of the available incentives and I set up a test ride appointment with a 2016 S1000R. Everything was ready for me when I got there and I committed to buy as soon as I got off the bike. Im extremely happy with my purchase and I cant praise Robyn and BMW Motorcycles of Riverside enough. Ill definitely be back.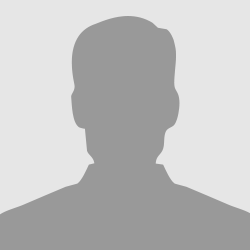 Jeffrey Margolis
Laguna Niguel, CA





8/27/16
Just purchased my 2016 Adventure from Robyn. I live in nor CA and couldn't ask for better customer service. Told Robyn I have never experience such smooth transaction. She did everything perfect. I am definitely buying my next bike from Robyn and team. Thank you Robyn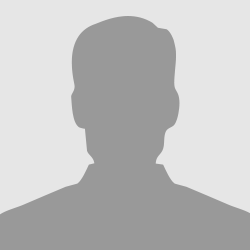 Anonymous





8/6/16
When I started looking for a new bike I never thought it would be a BMW s1000rr. I test road Yamaha, kawasaki, Honda,. I checked out my local bike shop. Wich honestly i wasn't happy with the customer service. Then I called Riverside BMW I talked to Robyn about a test ride. Very nice answered all my questions. Then when I went to the dealership she was even more amazing. Honestly I live in Ventura so it's a 3 hour drive to riverside but we'll worth it. Everything about dealing with Robyn and her crew was amazing. In a world of hate, turmoil, and not very good customer service it was refreshing to not only meet Robyn, but her attention to us was amazing. Amazing customer service. She made my wife and I feel like we were friends and new her for a long time. People should learn from Robyn… Happy and Proud new BMW owner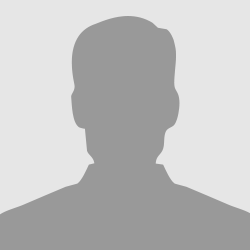 Enrique Aguilar
Oakview, CA





4/21/16
Robyn,
I can't thank you enough for the amazing and easy process you provided purchasing my new C650 Sport. I am absolutely loving this bike. It does everything I want it to do and more. I've been eyeing this updated scooter since November you've made this purchase easier than any new vehicle purchase I've ever had. I live in San Diego and BMW Motorcycles of Riverside had the color I wanted and gave me excellent service over email and phone arranging financing, parts and accessories, and the pick up date and time. The C650 Sport is so much fun to ride, easy to maneuver through traffic, so much storage space, and I love the looks. I get so many compliments of the scooter's sporty appearance from friends and even strangers. Many can't believe it's a scooter from the looks of it and its performance. Anyways, I just wanted to say thank you. I look forward to seeing you again in the coming weeks when I come up for my 600 miles service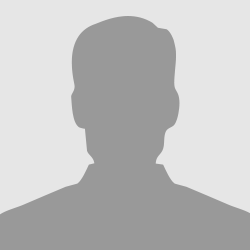 Douglas
San Diego, CA





2/24/16
Robyn was a great person to work with and she went above and beyond my expectations. Steve was very kind in helping me out with any additional questions I had. The experience was 5 stars and I will be coming back to this dealership very soon.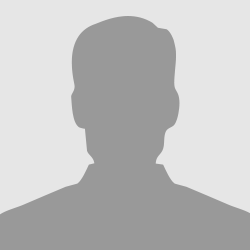 iannis Adamopoulos
Rancho Cordova, CA





1/21/16
My wife and I walked into the Dealership just to look around, we were met by Robyn. She is the best, we were treated with respect and interest. she answered most of my questions and was my guide through the sale. I can not fault any part of the process, that Robyn was involved in.
I also met Darren the parts manager, and Dan the owner, who delivered my bike (S1000R), everybody I met reflected the attitude and helpful respect and friendliness that I must say is a hallmark of Riverside BMW Motorcycles. "Thank You"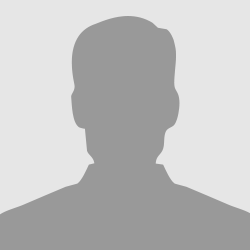 Anonymous





1/21/16
We contacted Robyn Smietan regarding putting our motorcycle on consignment with Riverside BMW. She was FABULOUS. She made the process easy and was in constant contact with us regarding any questions/comments potential customers may have had. The bike sold in a very short time and we credit her skills and knowledge of BMW motorcycles for a quick sale. I'm sure her knowledge was appreciated by the buyer as well. If anyone out there is ready to buy a bike – go to Riverside BMW first, it will be your only stop. BTW, the service department was also very easy to work with – they know what they're doing, they're fair, and they are really nice too! Thank you Robyn and Christie (in service).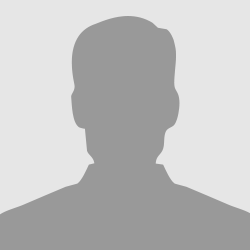 Tom Vicki Mathews
Laguna Beach, CA





1/13/16
I recently purchased a 2015 S1000RR from BMW Motorcycles of Riverside, and I have to say, this was by far the best purchase experience I've ever had. Living almost two hours away from the dealership, it was important to me to be able to complete much of the purchase process via phone and internet prior to making the drive, and Rene made it very easy! He was very upfront about pricing and financing, and was always prompt and courteous in his responses. I would not hesitate at all to buy from him, or this dealership again, and would gladly recommend it to anyone who is in the market for a new motorcycle. Thus far, the customer service and dealer experience were top notch! It's not very often the owner comes out to walk you through your new motorcycle, and even describe to you some of the development process of the bike. I look forward to doing business there again in the future!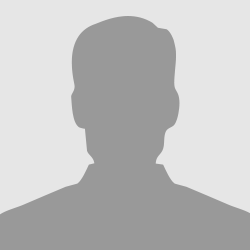 Pete McKinney
Twentynine Palms, CA





12/12/15
I purchased a 2016 1200 GSA and I have to say Rene , Robyn, Dan, Darren made the difference I researched all aspects of this bike its a big investment. Everyone went out of their way to help. You will NOT have a better experience anywhere I have purchased many bikes this will be 1st of many at this shop. We all know its not just about the bike you buy but the entire experience and you cant go wrong here.Thanks.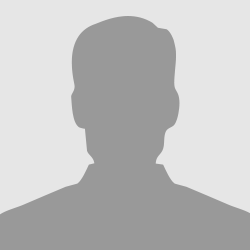 Richard Errett
Corona, CA





9/10/15
I had an exceptional experience working with Robyn in Motorcycle Sales. She made the transaction for BMW buying my bike very seamless. And what I appreciate the most is Robyn keeping her word by delivering a great service of picking up my bike from up North at Fort Irwin to Riverside and finally issuing me a check as promised. I highly recommend BMW Motorcycles of Riverside when it comes to their integrity. Thank you.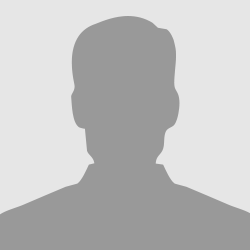 Erskine Johnson Jr
Fort Irwin, CA





8/9/15
I was looking for the new 2015 S1000RR and had purchased my 2014 S1000RR from a different dealer where I met this great salesperson. ROBYN SMIETAN Is my go to when I want new BMW motorcycles. This is my second purchase from her and I'm sure I will purchase another in the future. She gave me exactly what I wanted on my trade in and what I wanted to pay for the new bike. I'm really happy I found her still at a BMW dealer. Called her and got all my information over to her so when I showed up at the dealer the whole process was very quick and easy. I'm so STOKED!! THANK YOU SO MUCH ROBYN!!Shawn Hillier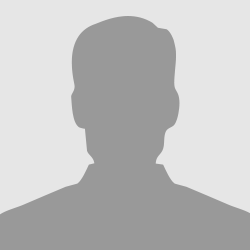 Shawn Hillier
Costa Mesa, CA





8/5/15
I want to Thank Robyn of Riverside BMW Motorcycle, for making my motorcycle purchase a great experience, very informative, no pressure, just all around great customer service. Baltazar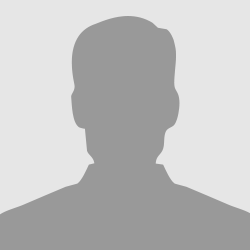 Baltazar Ibarra jr
Fontana, CA





7/13/15
I have been extremely pleased with your service department for some time now. For me to make such a claim is a major accolade, as in the past I have done all my own maintaince and repair. I have not found a service shop that works to my very picky standard. I had my K1200s in for some warrantee work and Kile gave me a R1200GS as a loaner. I knew instantly I had to own one of these amazing machines. On my return I mentioned to Kile that I wanted to buy a late model used 1200 GS. Kile gave me a very informative overview of the bike and what to look for if I buy used. Again very helpful. I went over to the sales department and met Robyn. She was friendly, helpful, not pushy, but most of all and very refreshing I might add she was extremely knowledgeable re: her products. A true professional. She not only knows her product line she knows her inventory, both on hand and in transit. Very impressive. She helped weigh out my options of buying new vs. used informed me of the factory incentives and worked out payment plans for several different ways of financing. She made the whole buying process easy and fun. As it turns out I went with a new bike and I couldn't be happier. I'm pleased with the deal I got and I made a new friend. I whole heartedly recommend both Robyn and BMW Motorcycles of Riverside to anyone that is considering purchasing a new or pre-owned bike. You will be well taken care of.Rob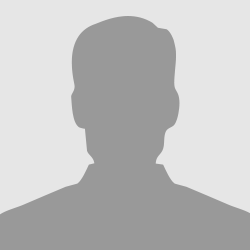 Robert Cuff
Riverside, CA





6/18/15
Great customer service! I could have bought my new bike at any BMW dealership in the area, but chose Riverside specifically from referrals from friends and former customers. Great experience, thank you Robyn you truly earned your Goddess O' Sales moniker!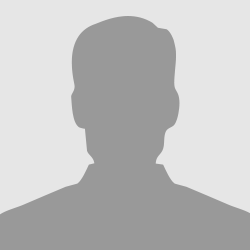 Jose Castro
Riverside, CA





6/16/15
I attended the Open House Event in June and was really impressed – a very fun, informative, and customer centric event. It gave me a very good feeling about how you treat your customers and want to keep them involved in all aspects of motorcycling. Although I am primarily from Colorado, I decided to purchase a new 2015 GTL Exclusive from your dealership that day and I cannot say enough how satisfied I was with the process. Robyn was extremely knowledgeable about the bike and went the extra distance to handle the time constraints I had to operate within. The bike was ready when promised and of course it ran flawlessly on my great trip back to Colorado.
It will be the late in the year before I return to the area to stay for several months but I will be looking forward to visiting your dealership again and seeing some familiar faces and maybe some new accessories. Thanks again for the great experience.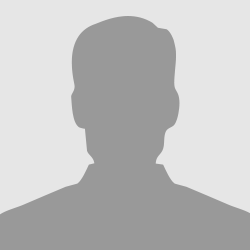 Dennis Osentoski
Woodland Park, CO





1/5/15
Over 3 months ago I visited the dealership just to do a little browsing & dreaming. The staff were all riders and enthusiast. They were knowledgeable and fun to talk to. I contacted them again via email to ask some questions and fill out a credit app. They were very friendly and responsive. My credit was pre approved and I returned to the dealership to do the paper work and pickup my new bike. Rene took great care of me through the whole process. The whole staff was great. Buying the bike was almost as much fun as riding it. Thanks again, Bill p.s. Owens fun to talk to also. He remembers bikes without disc brakes or electric starters let alone ABS – lol.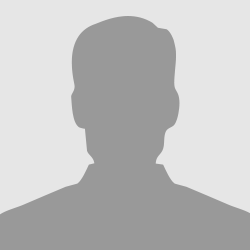 Bill Fouts
Lake Elsinore, CA





12/1/14
From my pickup at Ontario International Airport by Debbie, to Owen and Dan, I had a pretty fantastic experience with the purchase of my new 2014 R1200RT. I just wish they were closer to the bay area so I could return for service!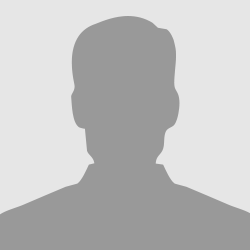 Anonymous





9/23/14
I've been very happy with the service and people at BMW Motorcycles of Riverside. Darren especially is eager to help and enthusiastic and knowledgeable of Beemer bikes and products. He remembers customers by name and treats everyone as a loyal customer. He's definitely an asset to BMW mc of Riverside.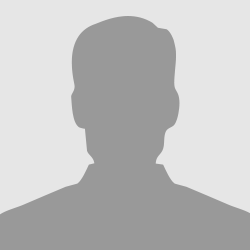 Greg Creel
Eastvale, CA





6/28/14
OUTSTANDING STAFF AND CUSTOMER SERVICE!!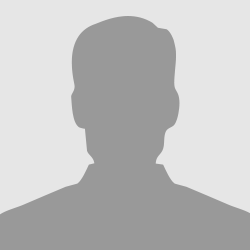 Joel Erwin
Huntington Beach, CA





5/27/14
I recently purchased a new 2014 BMW F800GS Adv from Owen at BMW Motorcycles of Riverside and I couldn't have been more pleased with the transaction. The transaction was as smooth as one could be. Even further Owen was able to work some extra magic on my trade-in. I also purchased some items from Darren at the accessories counter and props to him too. He was very knowledgeable and helpful. I will definitely be back in the future for the next bike and in frequently for more accessories and service. Thanks a lot guys!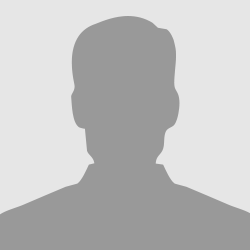 Chad Garton
San Bernardino, CA





2/18/14
We have several testimonials on our Facebook page. You can see them here: https://www.facebook.com/BMWmotorcyclesofRiverside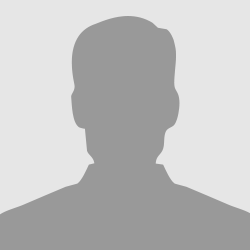 Anonymous





2/18/14
We received this email from John a few days ago.
Comments: Hey gang, I visited your shop on an epic cross country GS ride during the summer of 2012. You guys have the best BMW Motorcycle shop that I've ever seen. Thanks for the tire and brakes.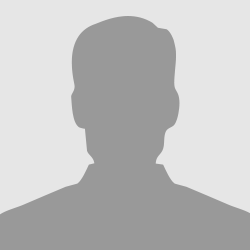 John Harris
Texas