2020 BMW R 1250 GS Adventure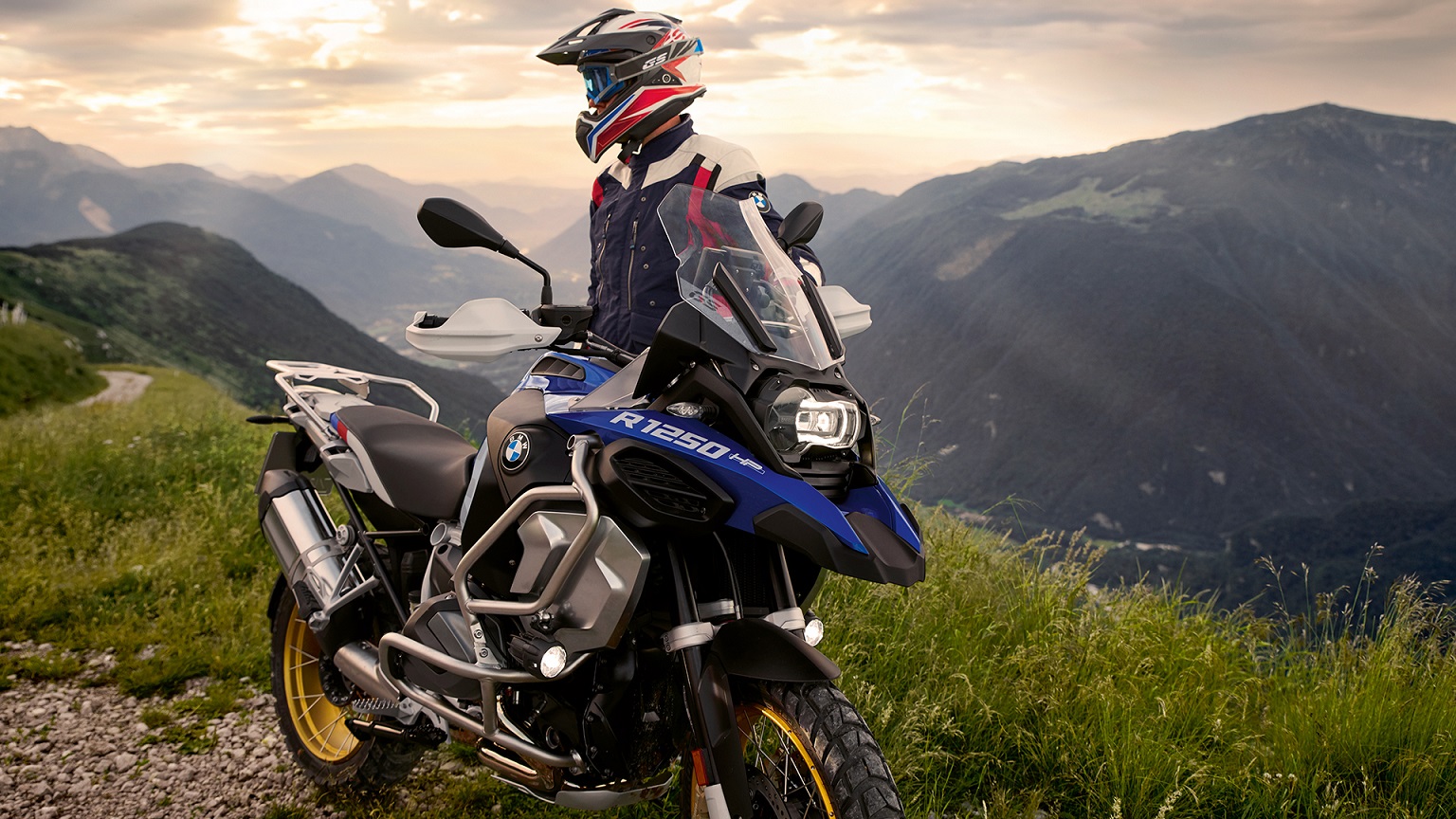 2020 BMW R 1250 GS Adventure – Enter Unique Title
The test of a true adventure motorcycle is not just its ability to withstand the most punishing of journeys, but whether or not it can it make it back in one piece. In that respect, the 2020 BMW R 1250 GS Adventure passes with flying colors. The queen of travel endure bikes shrugs off the roughest roads and the distant locations like it's nobody's business, while delivering an exceptionally engineered ride that combines comfort and capability that's guaranteed to satisfy even the most intrepid riders. Want to find out the limits of both man and machine? The 2020 BMW R 1250 GS Adventure is available for sale in Riverside, CA at BMW Motorcycles of Riverside, conveniently located within reach of customers from Corona, San Bernardino and Ontario, CA. Start your motorcycle buying process with our incredible inventory of new and used motorcycles that boasts of a complete line of options and accessories that go perfectly with your next quest. Get on the saddle with a test drive that will demonstrate the GS Adventure's capabilities. Book your appointment with us today or simply drop by our showroom.
Search InventoryGet Pre-ApprovedContact Us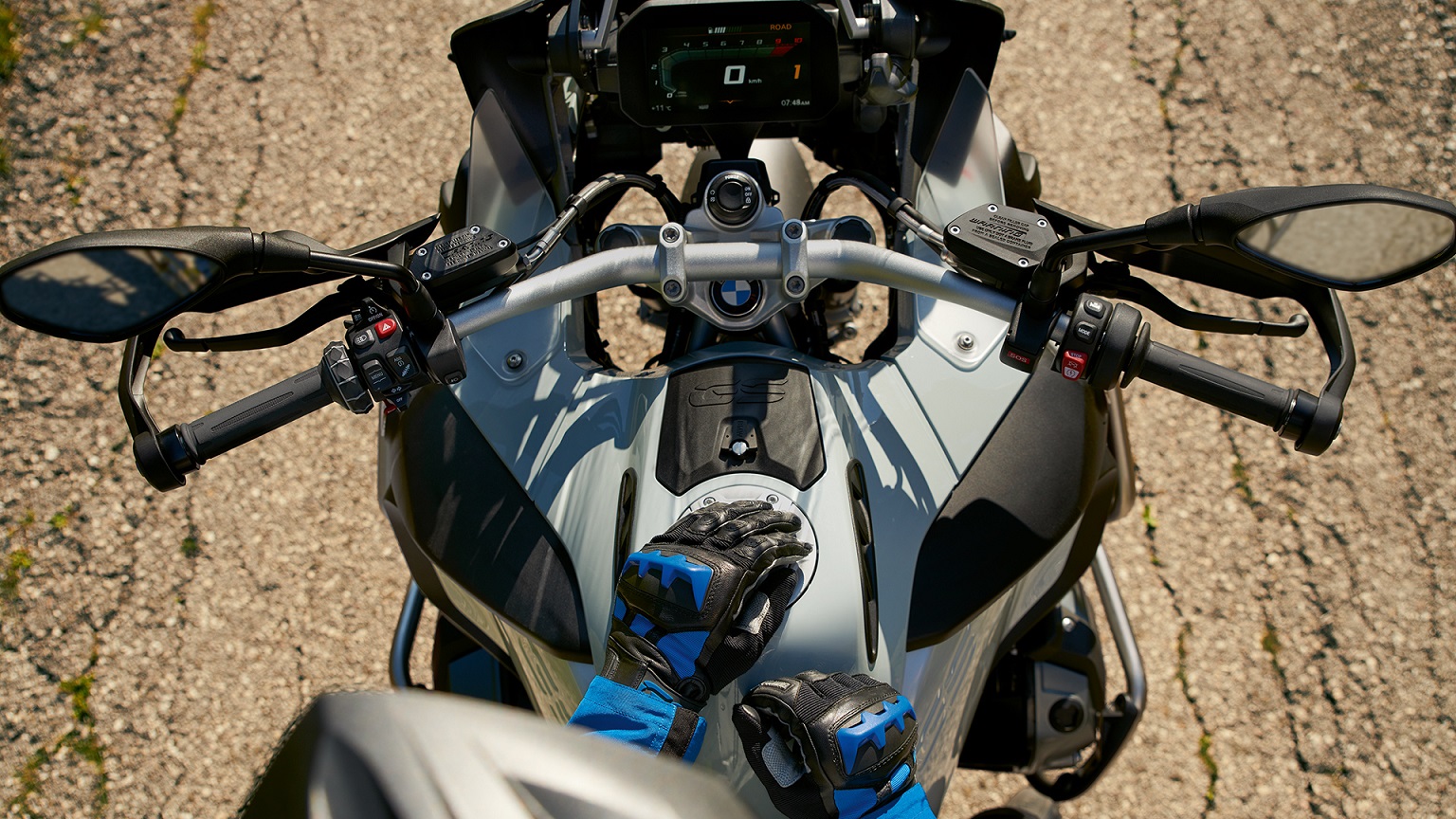 2020 BMW R 1250 GS Adventure Styling & Interior Features
Ride with confidence along challenging roads or trails on the back of the 2020 BMW R 1250 GS Adventure. There's a generous clearance between the front wheel cover and the trademark beak, radiating confidence in the face of anything that the terrain has to offer. A horseshoe style horizontal Y element surrounds the prominent LED headlight to give the BMW R 1250 GS Adventure, a little more character. A galvanized radiator cowl and revised oil intake snorkel cover result in a more robust front end, reinforced by the redesigned protection bars for both the engine and the aluminum fuel tank. A height-adjustable rider seat and longitudinally adjustable passenger mount, make it easier to find the perfect riding position. Not everything on the RS 1250 GS Adventure is about roughing it however, with convenience brought about by the 6.5-inch TFT display enabling you to make various adjustments to the bike's operation, apart from putting communications, multimedia and navigation capabilities within your reach as you conquer new domains, accessible via the hand grip-mounted thumb wheel.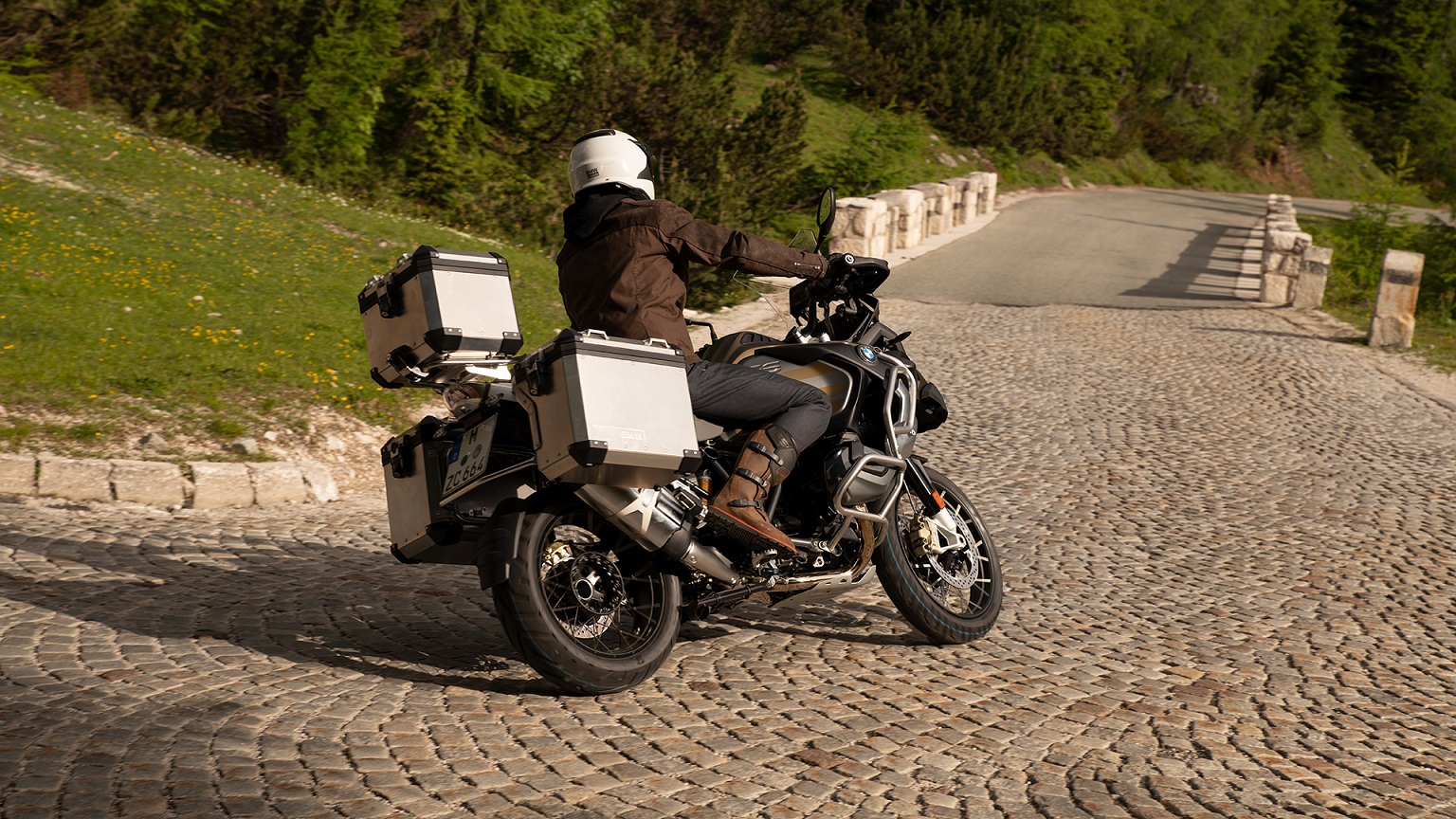 Select 2020 BMW R 1250 GS Adventure Key Features
Ride Modes (Rain/Road)
Horseshoe Style "Horizontal Y" Headlight Element
Steering Damper
Dynamic Brake Control
ASC (Automatic Stability Control)
2020 BMW R 1250 GS Adventure Specs
Tucked in yet jutting out from underneath the 7.9- gallon fuel tank is the 1.2-liter air/liquid-cooled twin cylinder boxer engine, capable of generating 136 horsepower and 105 lbs.-ft. of torque. BMW ShiftCam technology strikes a constantly perfect balance between performance and efficiency that seems almost impossible for a bike of this size. Delivering all that power to the rear wheel is a shaft drive connected to a six-speed hydraulic-actuated constant-mesh gearbox with a multiplate wet clutch, the better to endure the rigors of off-road motoring. The available ESA upgrade makes the suspension yield even more precise handling, while Optional Ride Modes Pro modulates throttle response, suspension travel and brakes, making the R 1250 GS Adventure more versatile in a wider range of riding situations. Want to know more about the 2020 BMW R 1250 GS Adventure? It all begins at BMW Motorcycles of Riverside in Riverside, CA. Come on down near San Bernardino, CA and visit us today.