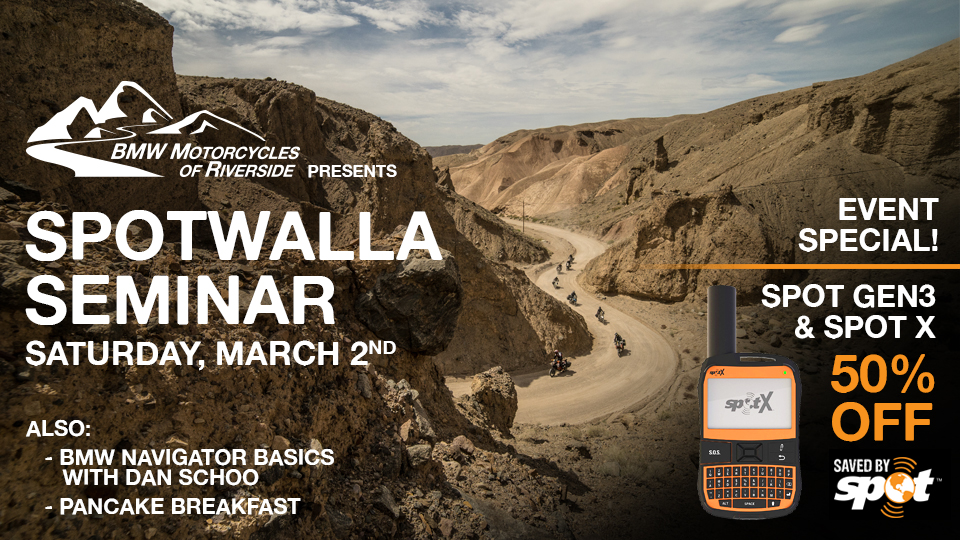 Come to BMW Motorcycles of Riverside this Saturday, March 2nd, for a seminar on Spot devices and Spotwalla, the world's leading personal location manager. Whether you ride on road or off, having the ability to call for help or report your location in the event of an issue is critical.
We'll also have Spot X and Gen 3 devices on sale at 50% OFF!!!
Our own Dan Schoo will also cover BMW Navigator basics and we'll serve breakfast from 9 AM to 11 AM.
Seminar starts at 10 AM.