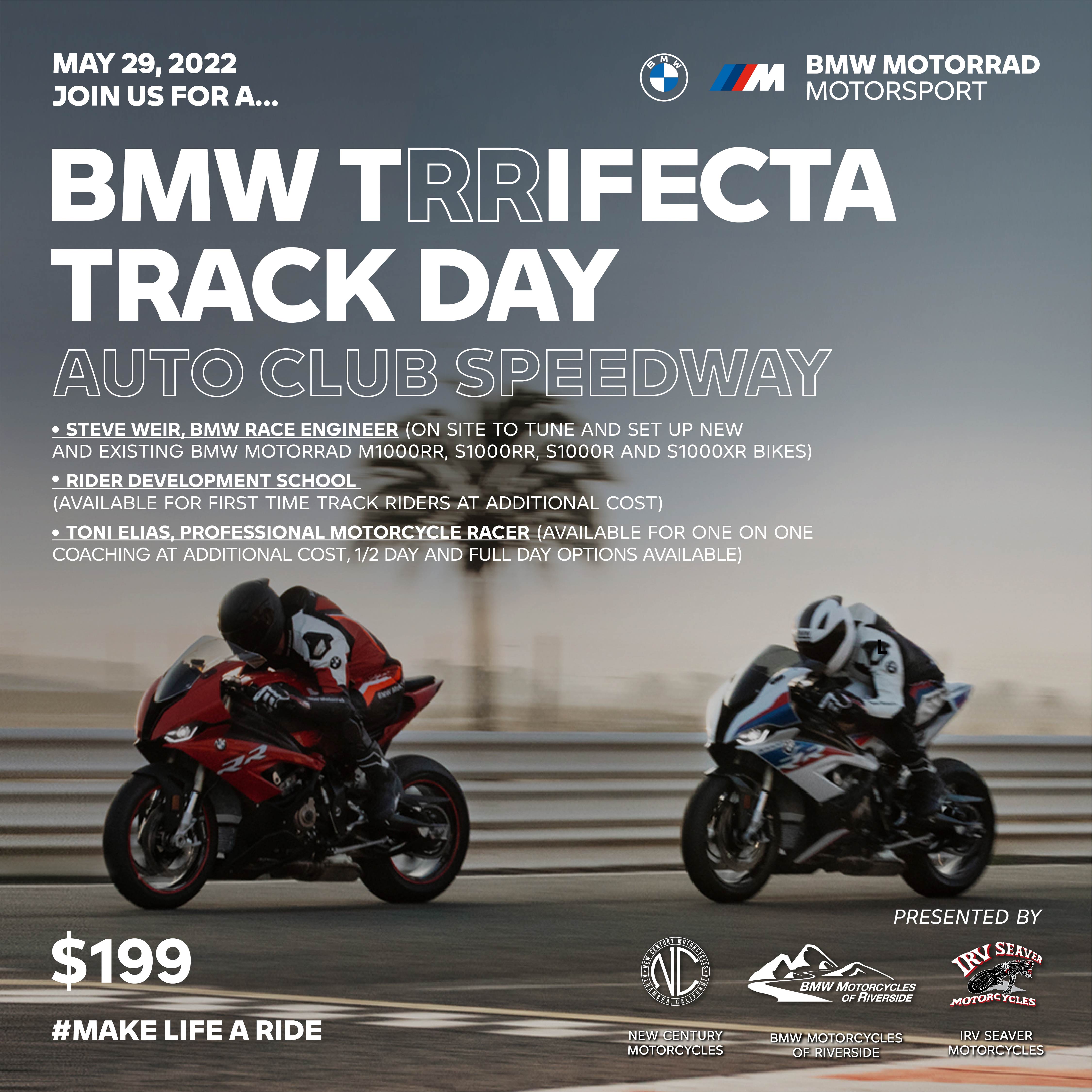 Join us with the Fastrack Riders crew at Auto Club Speedway on Sunday, May 29th for just $199!
Track days at this premier facility are normally $295 or more but this is your chance to ride this premier facility right in our backyard at a BIG discount using our code BRTRRIFECTA22.
There are classes for ALL levels of riders and all kinds of bikes, including the new Hooligans class for non-sportbikes and pro riders will be available for 1-on-1 coaching.
Spots are very limited, so don't wait to sign up!
Go to the following link to register:
fastrackriders.com/collections/events/products/2022-may-29-auto-club-speedway?fbclid=IwAR1Io8A6Xw39bilkKyDvrqbHhJsxQ_NnadDDpF40DAQzz0fKQZTTYzT5ayE
Remember to use our discount code BRTRRIFECTA22 today to score this awesome deal.
You can pit with us in our garage and we'll have staff on hand to help get you up to speed.
See YOU at the track!