Ten features that make the BMW R nineT the top motorcycle near Ontario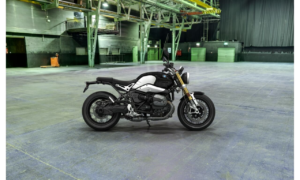 BMW motorcycles are known worldwide for their class and distinct luxurious styles. Which is a significant reason why many people were surprised about the brand's venture into retro motorcycles until the introduction of the brand's R nineT. It doesn't just exemplify a retro motorcycle by its aesthetics and styling, but it also comes with a traditional engine to aid its functionality. 
The BMW R nineT is the brand's first venture into the world of modern classic motorcycles, which has recorded quite a convincing success rate. Outstanding features come with the BMW R nineT motorcycle, but here is a list of ten notable features that make the brand more popular near Ontario.
Ten notable features of the BMW R nineT motorcycle.
Uniqueness
The BMW R nineT is not a duplicate of an old model; it has its own identity and unique customization. 
The motorcycle name
Many people wonder where the BMW R nineT got its name. The name refers to a particular date to remember or celebrate 90 years since the first BMW was launched in 1923.
Air-cooled engine
It comes with an air-cooled engine that enhances and ensures compliance with emissions regulations.
Various Variations
You can choose from various options; the R nineT motorcycle has five variations on a single theme.
Improvements on the engine 
BMW has been working on improving the engine.
Standard brake control 
It has a dynamic brake control that helps to prevent rear-wheel skidding. 
Equipment 
It has a classy instrument panel that aids your riding by giving you the necessary readouts. 
Superb customization 
The BMW R nineT has many customizable features despite its retro style. It was given amazing customization with much flexibility, unlike preexisting models.
Metal body frame
The BMW R nineT motorcycle is solid, thanks to its metal body frame that helps keep it in good shape for a long time.
Superb Performance
This motorcycle perfectly combines comfort and control without feeling outdated.
BMW R nineT motorcycles at BMW Motorcycles of Riverside 
When you talk about reliability, there is no doubt BMW is a brand known worldwide for its reliability. However, you must purchase our products from an approved dealership like ours. Contact our BMW motorcycle dealership near Ontario, CA.
We have a full inventory of various models of BMW motorcycles. Do you want to get your BMW motorcycle from a reliable and approved BMW dealership at the best rates? If yes, make us your first stop, and let's make your wish a reality.