Why Buy a BMW Sport Motorcycle near Los Angeles, CA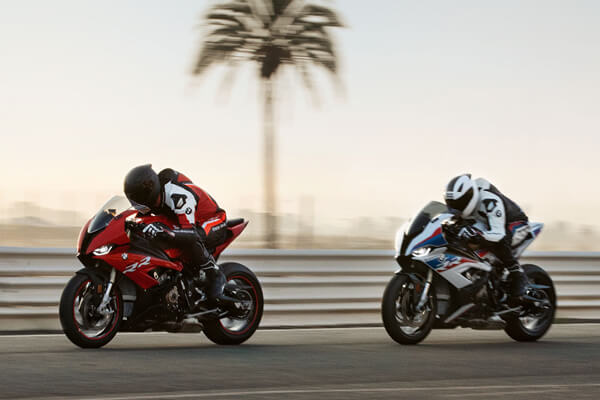 We love bikes! There's just something exhilarating about pushing against the wind on a road down near Los Angeles, CA. We love all kinds of bikes, but our all-time favorites are from the BMW Motorrad line-up. Luckily, the brand has some excellent new bikes on the market this season. Yes, we're talking about the 2022 BMW S 1000 RR and the 2022 BMW R 1250 RS.
2022 BMW S 1000 RR
The new 2022 BMW S 1000 RR boasts a total of 205 HP with unbridled power that's capable of pushing your RR to be the best it can be. This beast has a maximum torque of 83 lb-ft and a torque curve of at least 74 lb-ft. Every component of this motorcycle has been diligently updated from the front to the back. The noticeable result is that it's now lighter, performs better, and the rides are even smoother. You can get the 2022 BMW S 1000 RR for sale in any BMW motorcycle dealership near Los Angeles, CA.
2022 BMW R 1250 RS
The 2022 BMW R 1250 RS has been designed to take time and distance into consideration when you're riding it. It has up to 136 HP and around 105 lb-ft of torque. The bike comes with BMW ShiftCam technology, which has been known to offer more torque while you ride to sprint well in every situation. In addition, the front of the bike has been redesigned to give a fresher, sportier, and more aerodynamic look. In short, the more you ride this bike, the more you'll like it. Check out the 2022 BMW S 1000 RR and the 2022 BMW R 1250 RS reviews to learn more about why these bikes are great for you.
Why You Should Buy a BMW Sport Motorcycle at All
High Quality
BMW bikes usually come with a wide range of innovative technologies and state-of-the-art features for improving comfort, safety, and convenience when you ride.
Durability
Depending on the model you're buying, a BMW motorcycle can last as long as 200,000 miles. If you travel an average of 4,000 miles per year, it's possible to use your motorcycle for fifty years, provided you treat it with love. 
There are many other BMW motorcycle options out there. You can read more about them on our BMW Motorcycles of Riverside website or contact us today to learn more!