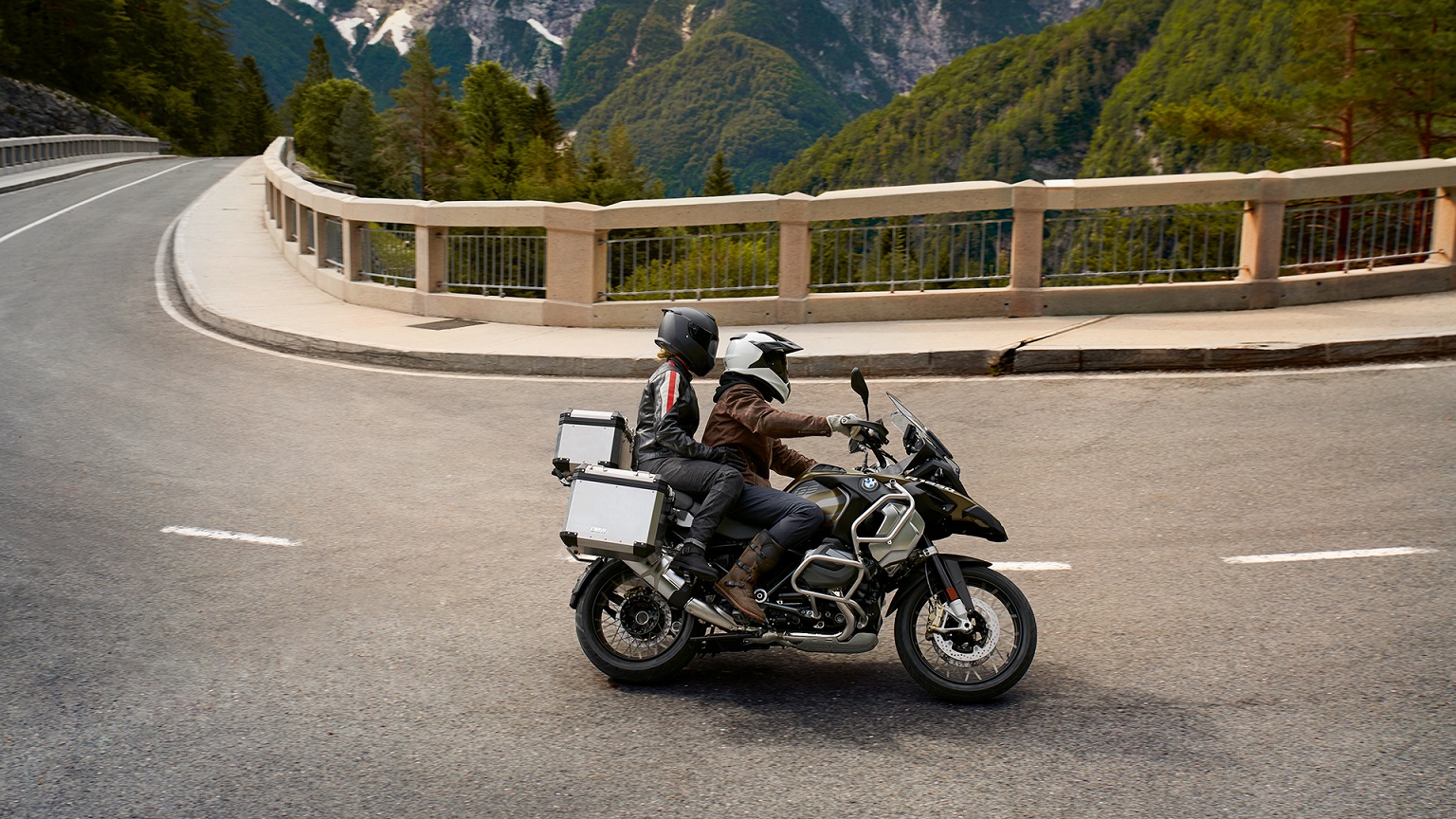 If you had the opportunity to ask a sportbike to perform the work of a dirt bike, or the other way around, you would eventually be disappointed. Sportbikes are renowned for their incredible speeds and exceptional cornering abilities. Dirt bikes, on the other hand, are the best to choose whenever you have to thread through the dense wood. BMW Motorrad thought of a way to create a balance between these two extremes, and here we have it, the BMW adventure motorcycles. 
Adventure motorcycles are referred to as the jack of all trades, having the appearance and capabilities of an off-road bike together with the handling of a sportbike. As it names suggests, an adventure motorcycle will help you go through a long paved road tour and set off down a forest road without any complications. The BMW R1250 GS and BMW R1250 GS adventure are iconic adventure motorcycles that should be in your collections. Visit BMW Motorcycles of Riverside near Ontario, CA, and get pre-approved today!
BMW R 1250 GS
If what you desire in a bike is a perfect mix of incredible performance and smooth running, then the BMW R 1250 is your motorcycle. This motorcycle has the secret weapon that its competitors will always crave. The Shift cam tech allows automatic switching between two different intake cam profiles, spreading the torque delivery across a very broad powerband. 
Many bikers love to slice through traffic and overtake cars at all times. Well, where is the fun of riding a motorcycle if you can't do that? This exercise requires the need to accelerate and regularly decelerate, doing a downshift and upshift on the gearbox. If you choose to do this on many other motorcycles, the aftereffect on your passenger may not be a good one. Fortunately, the R 1250 GS will deftly overtake any obstacle in its path without taking a toll on you or your passenger. All these features and many more, combine to give you incredible riding experience.
BMW R 1250 GS Adventure 
The most iconic adventure bikes you can think of is the BMW R 1250 GS Adventure. With a more advanced engine feature and a couple of automatic updates and refinements, this is an upgrade on the R 1250 GS. The BMW R 1250 GS adventure perfectly combines sportiness and utility. Its set of purpose-built tires is neither too knobby nor too slick, making it the best pick to carry you through a road adventure and tour through the woods. 
BMW Motorrad has endowed this motorcycle with all of its most significant and latest technology. The giant front wheel ensures that the off-road capability of the R 1250 GS Adventure is warranted. Its powertrain is impressive. The torque, power, and overall response are sufficient to provide a smooth adventure touring motorcycle experience. 
What then are you waiting for? Visit BMW Motorcycles of Riverside today to get your new BMW Motorcycles. We are BMW Motorcycle Dealer involved in BMW motorcycle promotions and BMW motorcycle financing. If you are at Riverside, CA, or near San Bernardino, CA, or Ontario, CA, schedule a test ride with us today. A mouthwatering experience awaits you, with our accommodating staff ready to assist you with picking the motorcycle that best fits you in our collections.