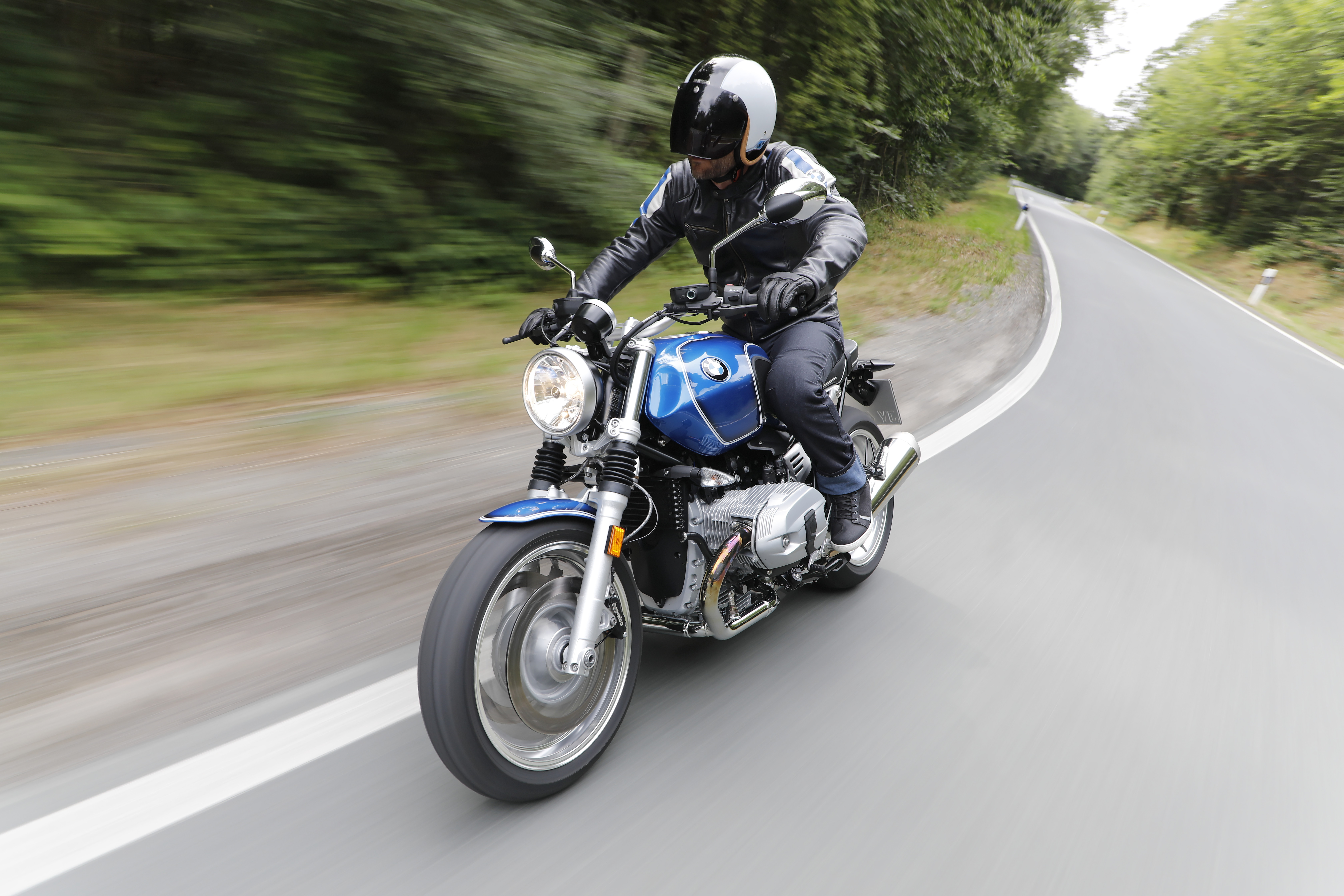 Everyone that looks at new BMW motorcycles for sale in Riverside, CA, wants to learn more about the new BMW R nineT /5. That's because the BMW Motorrad anniversary model brings out the heritage and passion of the older models. If you want to honor the 50th anniversary, you can see this bike near Ontario, CA today.
Remembering the BMW R nineT /5
Back in 1969, BMW motorcycle production began. It came after the success of the automotive lineup. At first, the company only had 400 employees, but they still produced the first round of /5 models. This initial lineup included the R 50/5, 60/5 and 75/5 models. The bikes saw instant success, which further increased the demand.
Enjoying the New BMW R nineT /5
To mark the occasion, BMW created a stunning anniversary model. This invokes a feeling of nostalgia while showcasing the latest innovations. This bike features standard knee pads, heated grips, a Lupine Blue metallic finish complete with a double line on the fuel tank, and smoke effects. It also has plenty of chrome parts such as the rear view mirrors, rear silencer and exhaust manifold.
The bike manufacturer used Aluminum Silver to create the engine coatings, fork slider tubes, wheel hubs, spokes and gearbox. The 1170cc engine produces 110 horsepower and all of the models come standard with ABS. Of course, the Automatic Stability Control further balances out the ride. It's the perfect bike to take for a ride near San Bernardino, CA.
Test it Out
Don't you think it's time to test ride a new BMW bike near Corona, CA? With the latest BMW R nineT /5 lineup, you are sure to find the bike of your dreams. Visit us today at BMW Motorcycles of Riverside and take a look through our extensive inventory of new and pre-owned motorcycles. Contact us today to schedule a test ride near Ontario, CA. You won't be disappointed.