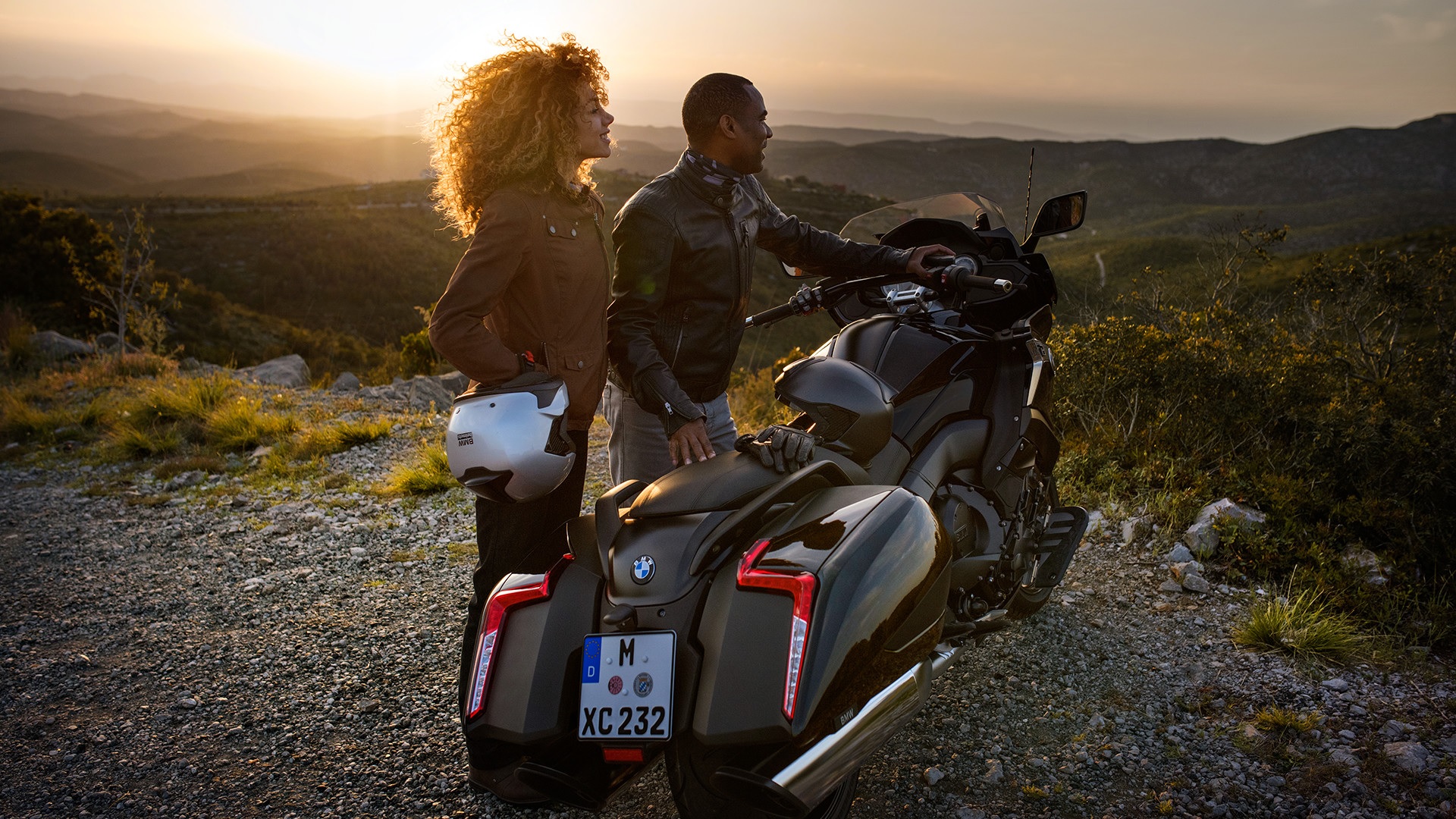 2019 BMW K 1600 B – New Comfort, Classic Power!
The 2019 BMW K 1600 B for sale in Riverside, CA is the perfect motorcycle to take out for a relaxing cruise. Those who are hungry for the open road and are looking to see new horizons will find delight in the smooth-running capabilities of this classic Bagger. Whether you're riding on the city streets or the highway, you'll be comfortable and safe, looking confident and powerful at the same time. This six-cylinder with its chopped windscreen and visually striking rear end with its LED indicators and brake lights will ensure you're seen and heard in any setting. Now is the time to seize the day and steer your new tubular handlebars toward a new horizon. Contact BMW Motorcycles of Riverside to test drive a 2019 BMW K 1600 B near Corona, CA today! Our staff is friendly, knowledgeable, and ready to help!
Search InventoryGet Pre-ApprovedContact Us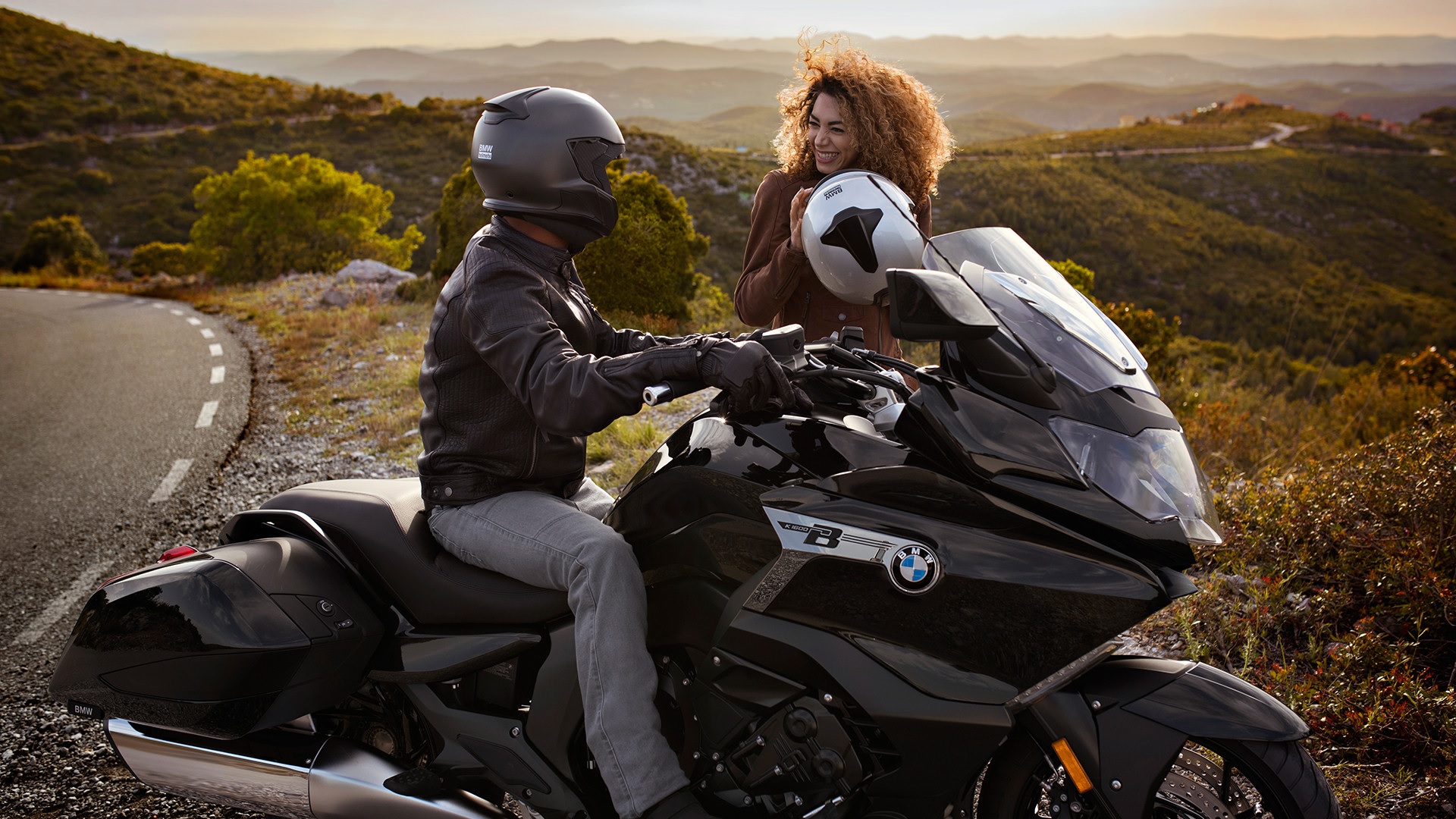 2019 BMW K 1600 B Styling & Interior Features
Whenever you sit on top the 2019 BMW K 1600 B you won't be able to resist the urge to ride. Standard dynamic ESA will ensure you always experience optimum handling, riding, and control once you make this exciting bike yours for good. A new "DYNAMIC" setting will give you soft damping comfort while the classic Bagger footboards will help you achieve a newly relaxed posture for those longer rides you'll now have the freedom to take. Optional accessories like front speakers, Hill Start Control, additional storage compartments, and pro shift assistance will allow you to customize your 2019 BMW K 1600 B for sale in Riverside, CA to your specific liking. If you're still on the fence about starting your new driving experience, contact BMW Motorcycles of Riverside to test drive a 2019 BMW K 1600 near Corona, CA today.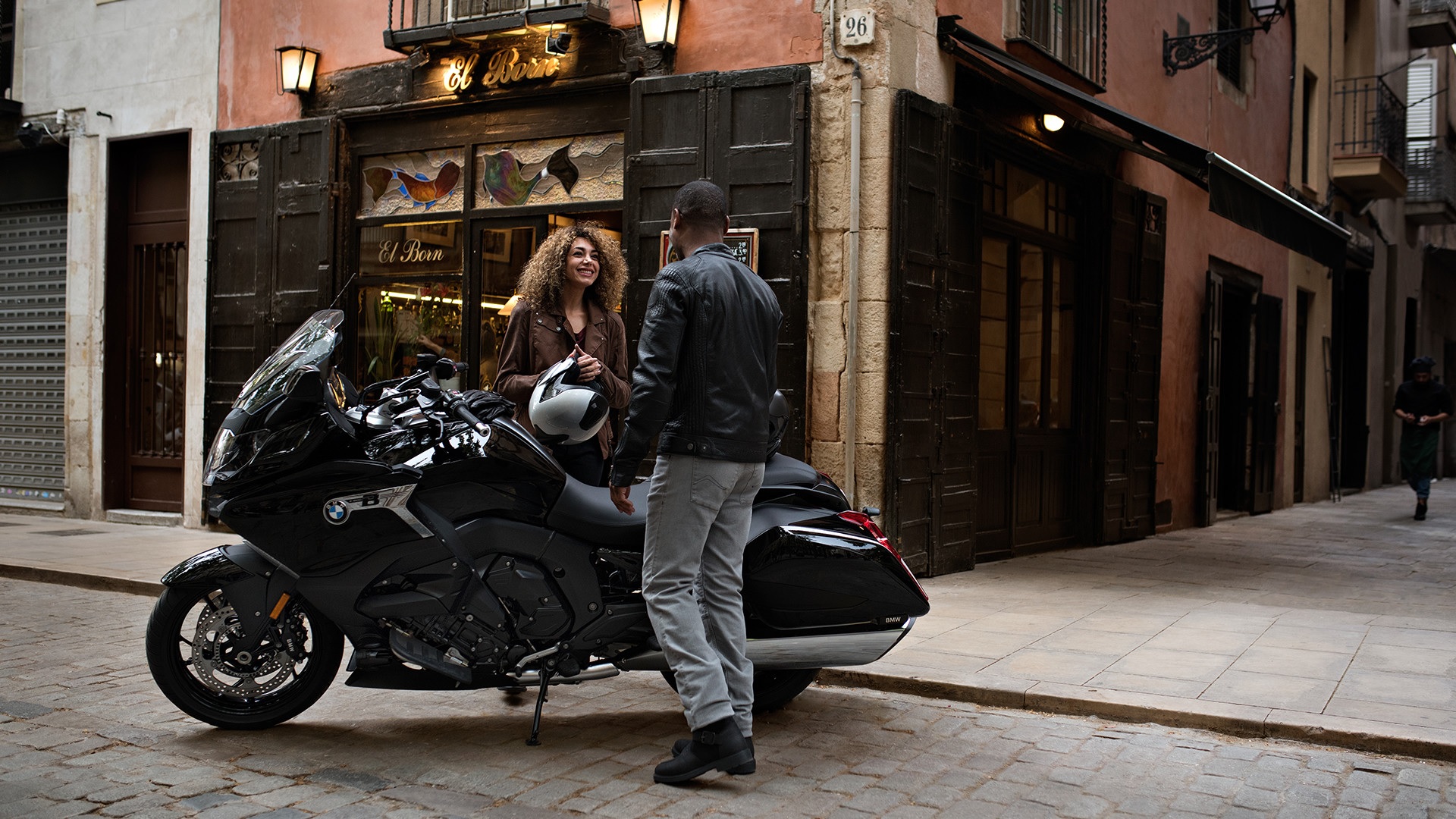 Select 2019 BMW K 1600 B Key Features
3 Ride Modes (Rain/Road/Dynamic)
Adjustable two-section seat
Heated Seats (Rider + Passenger)
Hill Start Control Pro
Xenon Headlight with Dynamic Leveling
2019 BMW K 1600 B Specs
The 2019 BMW K 1600 B features a six-cylinder in-line engine that gives you untapped new dynamics and unmatched smooth-running capabilities. Did we also mention that this Bagger-style bike also gives you supreme power at your fingertips? With 160 horsepower and a maximum torque of 175 Nm. and 118 kW, you'll start to feel an effortless force flowing through you and your new bike. Even the smallest wrist movement will give you impressive acceleration, not to mention effortless maneuvering. You can also opt for a Keyless Ride which will give you yet another technical advantage over other drivers on the road. If you have any lingering questions about our 2019 BMW K 1600 B inventory near Corona, CA contact BMW Motorcycles of Riverside or stop by to take a look for yourself. Visit us today for more information on our finance, service, and parts centers. We're excited to set you up with your new Bagger today!